The journaling reads:
"Happiness is
a summer breeze,
sand between your toes
and your best friend
by your side"
This is a two-fer layout. First off, I used all Cosmo Cricket products for
Kayla's challenge at scrapbook.com
. This months challenge was to fussy cut...The little yellow half-flowers are cut out from a 12x12 paper and then layered for a pleated look. I also cute the journal spot out, as well as the two PP strips in the upper right corner. Those actually came from the cover sheet of the collection pack as their size fit the layout better!
And for the second challenge, I used the
May sketch at Birds of a Feather
. I actually struggled with this one but making the page 8.5x11 helped :)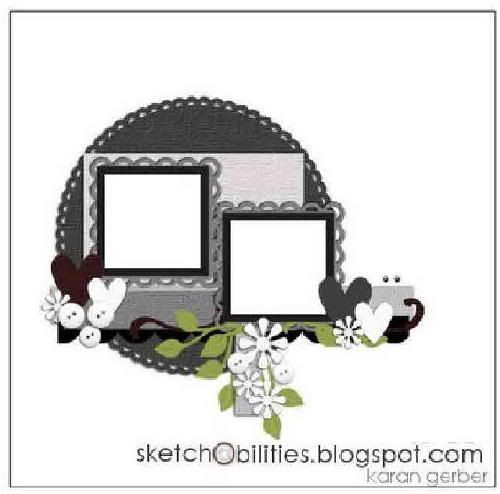 P.S. Sorry the sketch picture is so big!